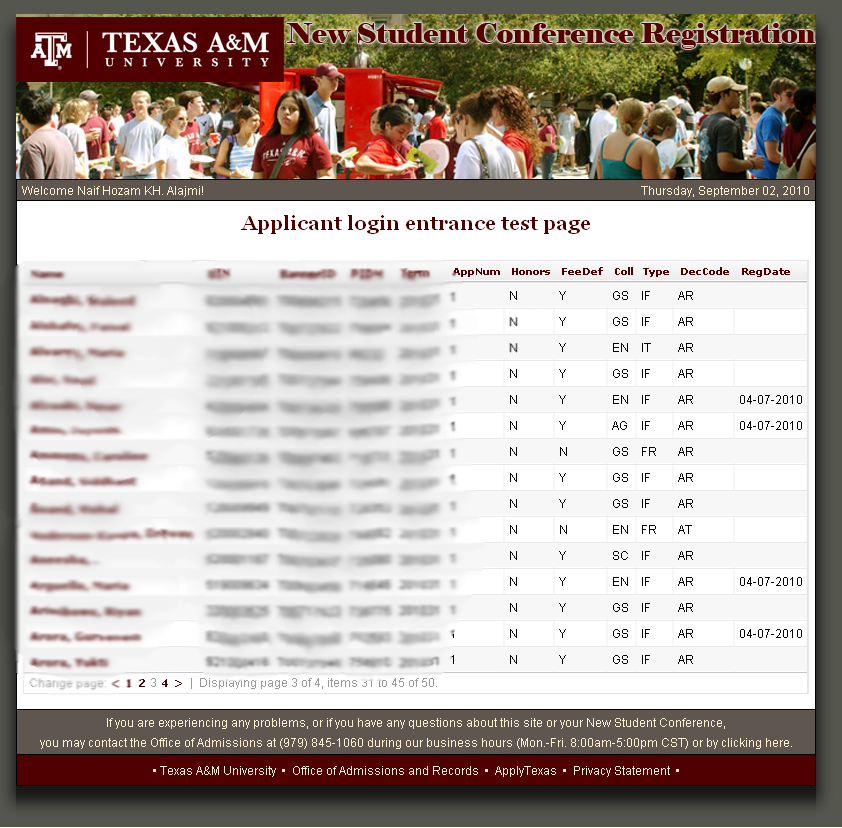 The New Student Conference (NSC) Registration site was one of the first websites I designed on my own for Texas A&M University Admissions. It is blurred out for security reasons, but this was a typical page in the site.
The image was modified to match with the coloring, and the rest of the colors aligned with the University Brand Guide.
The site has since been redesigned and is now within a CMS.