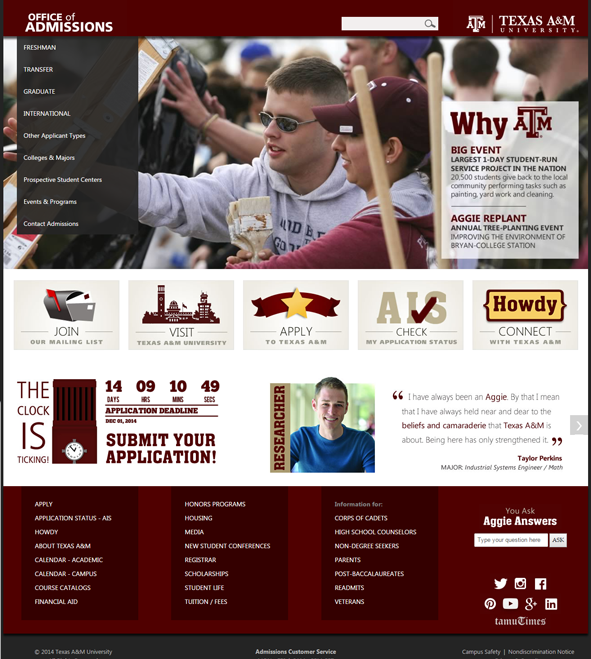 I have worked on the Office of Admissions websites since I came to the team in 2008.  A redesign of their website was done in 2009, which I implemented from scratch using just HTML and CSS.  The department did not use any type of Content Management System back then.
The version above is the latest total overhaul of the design, done in 2015.  Given the design again by Admissions Communications, I added this website into Kentico CMS.  I set up each area so they could ultimately make the content changes instead of having to depend on their IT department for each change.
This was a great exercise in CSS tweaking and Responsive Design. Also, I had to open up enough of the front page so that the original designer could change it, but not enough so she could mess up the structure of the page.  A nice balance was reached between the two of us discussing what would be best for everyone.