AGGIEBOUND Landing Page (2014):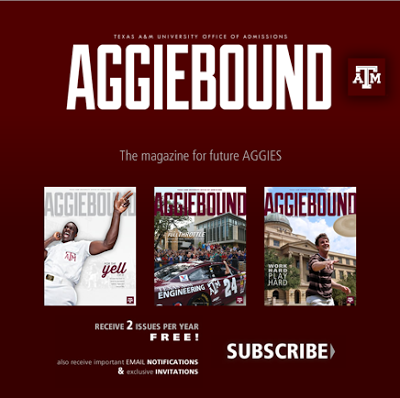 I implemented this landing page using Kentico CMS, an ASP.Net back-end content management system. Since another member of the team could not get the job done on time, I stepped in (as requested by the frazzled client) and had the page created within the hour. The next day, Aggieland Saturday, thousands of prospective students would be told to visit the website to subscribe to the AGGIEBOUND Magazine.
This was a landing page to stay up until the full design was fleshed out and could be implemented for the AGGIEBOUND website.
AGGIEBOUND (2015):

After the full AGGIEBOUND design was complete, I also implemented it within Kentico CMS.  This has been one of my favorite websites to work on because of the new features put in, like the Twitter feed.