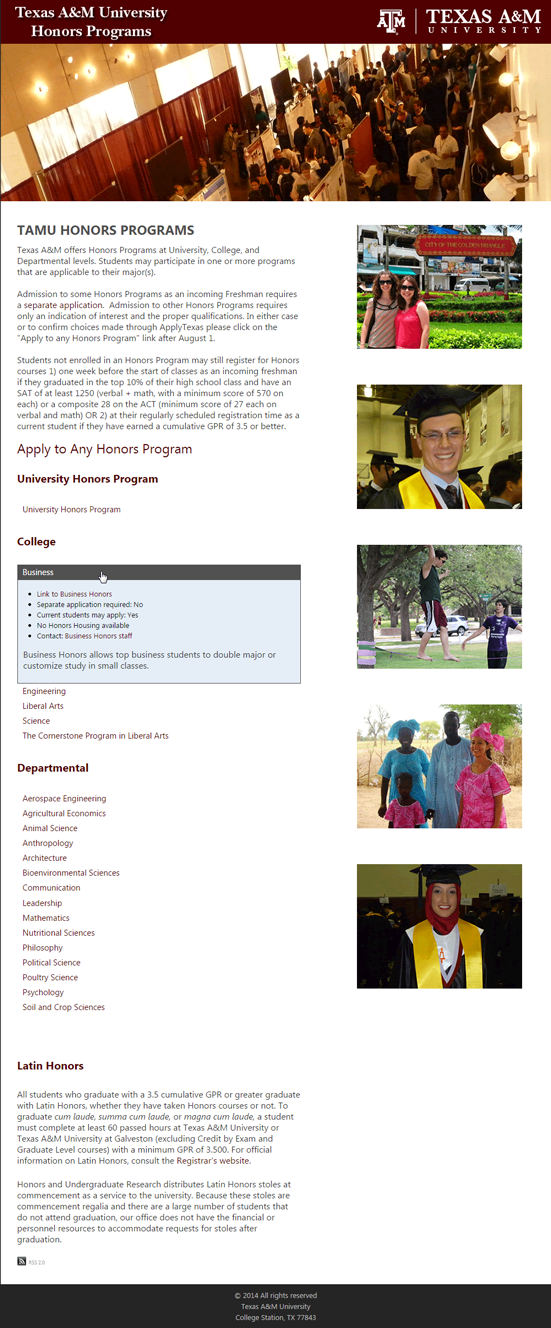 I worked with the TAMU Honors Programs office directors to figure out a solution for them.  They wanted to list out a link to each program: whether there was a separate application for a program, if current students could apply, if there was Honors housing, etc.  I designed and implemented this design to help them show the data only if the desired honors program was clicked.  Then, it would expand and show details of the program.
I created a web part within Kentico CMS that would allow the user to fill out a simple form to display what shows in the blue box. This was done for each honors program and is easily editable by the Honors Programs office, without requiring assistance from the IT department.
I created the images based on several RAW photos that were handed to me.  The headers and side images show at random each time the page is visited.
Another version of the site, since the headers rotate: